Those of you who are unschooled of the fashion world and think that sunscreens are meant for beach vacation only, you need to read ahead! Applying sunscreens is as essential as brushing your teeth; yes, you read it right! But if your lack of knowledge regarding 'which one would keep the UV rays away' is what's holding you back, we've got some information for you!
1. For the slick-skinned :
Does a greasy look get you down every time you step into a party? Well, your sheath needs an oil-free, SPF infused sunscreen gel to render you a matte finish. It keeps your skin hydrated while at the same time fending off the harmful UV rays.
2. For the typically parched skin :
For some men, dry skin is a year-round affair instead of a wintery thing. Such men should definitely go for sunscreen lotions and moisturisers to heal their desert-like pelt and avoid the harmful rays at the same time. Keep in mind that gels and sprays are a big no!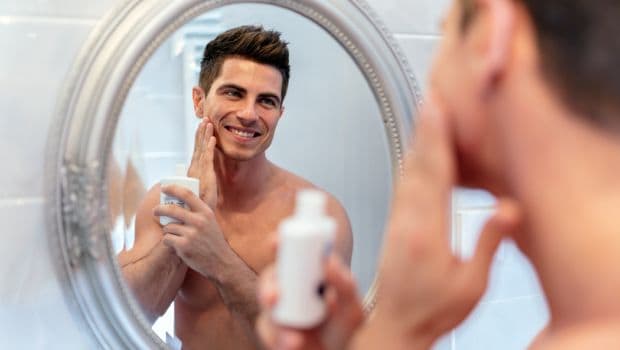 3. For the sensitive skins & hearts :
Men who are prone to breakouts and allergic reactions need a mineral-based super-fluid to take up the sun-protection job. Minerals such as zinc oxide manage to sit on the skin instead of getting absorbed into it.
Go for fragrance-free, chemical-free, oil-free alternatives to ward off sun damage without any skin damage.
4. For the 'normal' ones :
For the few lucky ones with a 'normal' skin type, there are options that don't astray too far from the medium moisturising spectrum. Such men can easily choose sunscreens with over SPF50 to get the best shield.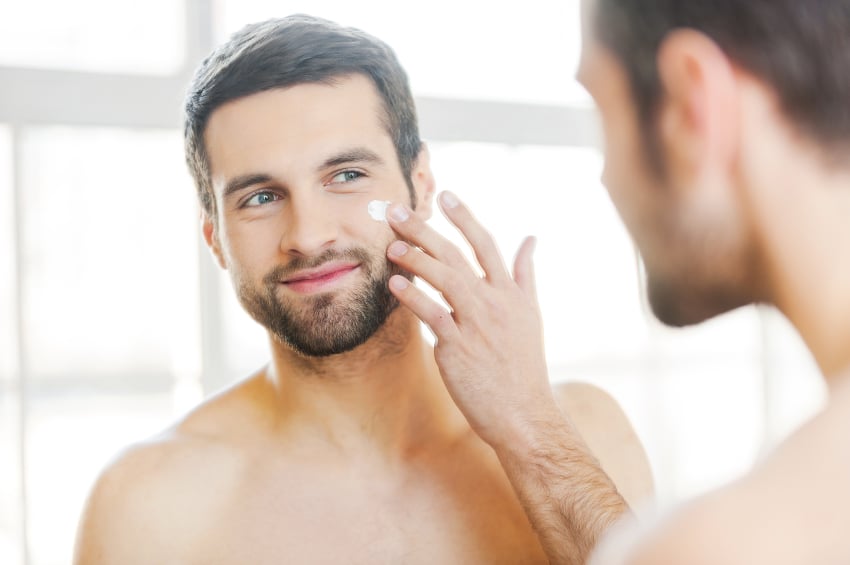 5. For those who need a recharge :
A revitalising sunscreen lotion is more like a nuclear version of anti-aging face creams. Its SPF formula takes care of the UV rays, and potent enzymes and antioxidants keep your skin firm and bright.
So, grab the best sunscreen that suits your sunblock needs and protect your skin from dark damage!