In this newly released test footage from Corin Hardy's projected revival, Jason Momoa plays The Crow.
In today's pop culture, Jason Momoa plays a variety of characters. He plays Khal Drogo in Game of Thrones, one of the most popular television shows of all time. Momoa is most known for his roles as Aquaman in the DC Extended Universe as Duncan Idaho in Denis Villeneuve's Dune. The actor was also rumoured to be playing The Crow in a revival of the fantasy comic book series. Despite the fact that the project was shelved in 2018, official test footage from the film has recently been revealed.
After set photographs of Jason Momoa as Eric Draven appeared on the internet, filmmaker Ryan Unicomb moved to Twitter to release the actor's test footage. Take a look: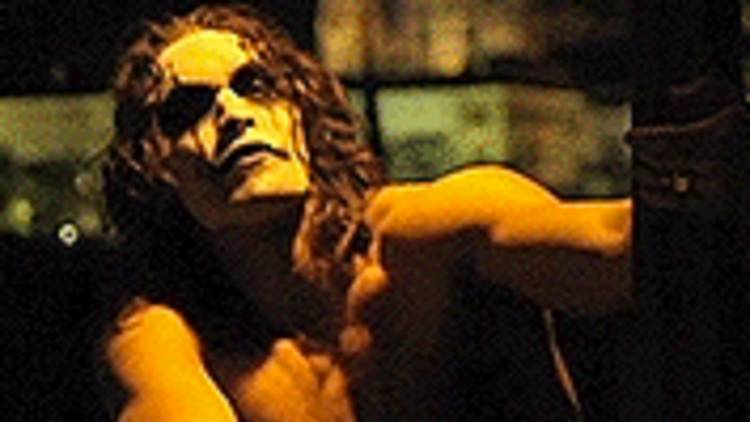 Apparently people are frothing over some still pics of Jason Momoa's THE CROW test footage. So here's some of the actual footage. Hope they get the chance to revisit this one day. #TheCrow pic.twitter.com/xGcQTdhHKG

— Ryan (@itsRyanUnicomb) November 26, 2021
We were close to getting a reboot of The Crow (see the original film HERE) directed by Corin Hardy (The Nun) and starring Jason Momoa as Eric Draven a few years ago. Hardy and Momoa both left the project after several years due to creative differences with the producers – but images of Momoa from test footage recently surfaced online, prompting filmmaker Ryan Unicomb, who says "basically my entire existence is focused on unmade/unused stuff," to share the footage from which the images were taken.
Momoa can be seen walking around and posing in character as Eric Draven in the footage, with "The Crow" makeup on his face.