Dressing for a date is always difficult. You have dozens of choices but can't decide a single one. You wish there was a thumb rule for getting dressed for a date. Well, there are a few rules that can be followed, but there's no one single rule. How you should dress for a date depends on the kind of date you are going on. Here, we have explained it better on how to get ready for different dates.
1. The After Office Date:
Most millenials have a 24×7 working schedule. Due to this, dates are usually plans on a weekday after or between work instead of the traditional lazy weekend kind of date. Now you have to dress in formals for office but you don't look like you are out for a client meeting when you meet her. For this, make your formals a little stylish by going slim fit. Just wear a slim fit light coloured shirt with dark coloured slim fit trousers. Wear a skinny tie and give a miss to your usual suit.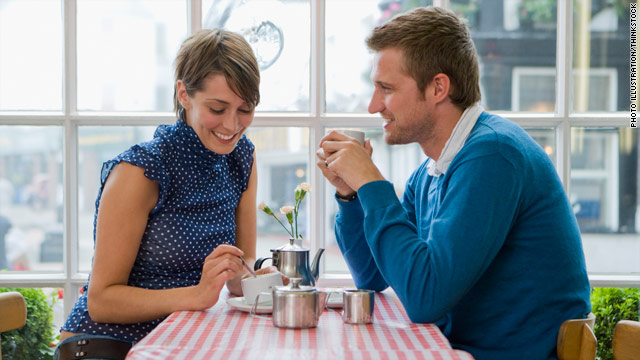 2. The Holiday Date:
If this date is actually a part of a holiday that you are taking together, then most importantly dress according to the weather of the place. Go for a casual, carefree, yet sophisticated look. Don a simple pair of denims and on it wear a shirt of t shirt. Wear a pullover or sweater of dark colour over it. Carry a satchel or sling bag and you will get your traveller cum boyfriend look on point.
3. The Casual Sunday Date:
If you plan your date on a lazy Sunday afternoon is then the best option is to go casual. You anyway wear formals during your weekdays, so it is better to give formals a miss on Sundays as you also give miss to all work related stress. Don a pair of jeans and wear a bright coloured muscle t shirt with it. Wear sneakers of contrasting colours and put your shades on. Carry a duffel bag and you are all set to take the relaxed Sunday stroll with your loved one.
4. The Shopping Date:
As much as may hate shopping being a man, you cannot escape it. So better wear a smile on you face along with some good clothes and get ready to brace the task ahead. Since you will be visiting big stores and malls, it is recommended that you wear some nice brands you own. Wear a pair of trousers or denims with a t shirt and pull a nice blazer over it. Chances are, the female gaze that you will attract will make your girlfriend nervous and she will end her shopping spree sooner than she would have intended.
The information above is like a ready reckoner. It is not rocket science. Just know what kind of date you are going on. And look up here; in case you can't remember something as simple, as to how you should dress up for that particular date. Your date will be half successful already.